Third of July Fireworks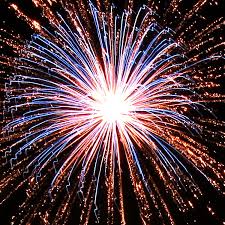 The Baroda Fireworks are known as one of the BEST fireworks displays in the Midwest! For years, our very own Baroda Fire Department have tirelessly given their time to make this event one of the best around! It is a near science at this point! Come join the thousands of other families that come from near and far to be a part of this awesome show!
The Baroda American Legion will be hosting a beer and brat tent & The Top Secret Band will be taking the stage at 7:00 for your pre-fireworks party!!!!
When: July 3rd, at dusk Where: Baroda American Legion Field, downtown Baroda Parking: Anywhere you find a place!
Feel free to thank a firefighter when the boot gets passed, and make a contribution so they can continue the tradition for years to come!